HNC Robotics
Robotic & Automation Systems Integration from the UK
HNC continues to support its long standing and new customers by providing a comprehensive service in all aspects of Machine Tools and Automated Manufacturing Systems Engineering.
As part of a long history of expertise in the design, manufacture, retrofit, and servicing of machine tools, customers increasingly asked for assistance in the design of complete or partial automated manufacturing lines and systems to augment their machine tools.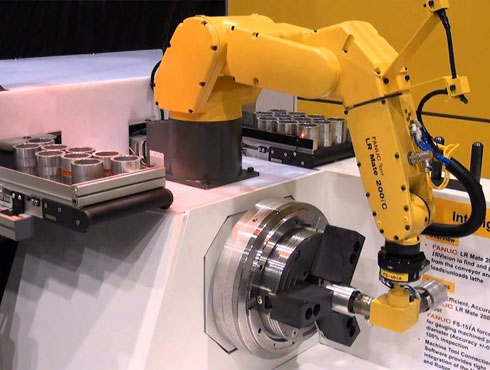 The HNC in-house team includes mechanical design engineers, electrical design engineers and software programmers. With thirty-five years experience working on Fanuc control systems, HNC are accredited experts in CNC programming and control. In scenarios where more diverse complex specialist software is required, the team is enhanced with some of the very best freelance specialists in C++ and Visual Basic etc, and in passing and storing data between database systems.
Affiliations with CNC and Robotic System Manufacturers gives immediate additional access to an unmatched resource of advanced expertise. Working together as a team on many projects over many years, HNC have a proven track record of delivering solutions based on high quality engineering and the HNC no-nonsense approach.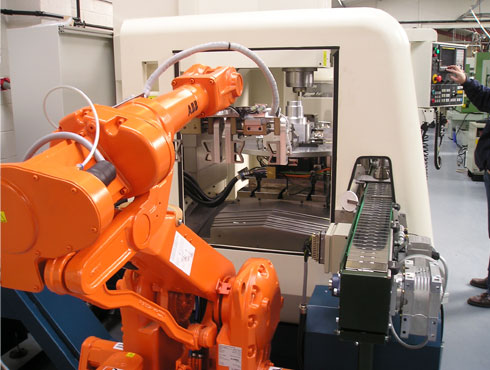 Expertise in robotics and automation
The primary goal of any robotic integration is to improve precision, productivity and profitability while providing a safe work environment for employees. HNC provide manufacturer independent advice and expertise.
As Managing Director, Mike Diskin explains
"We explore your requirements from ROI to floor space restrictions; we'll sort through the automation needs and provide the best integrated solution to correspond to your budget, volume requirements, and life of the program."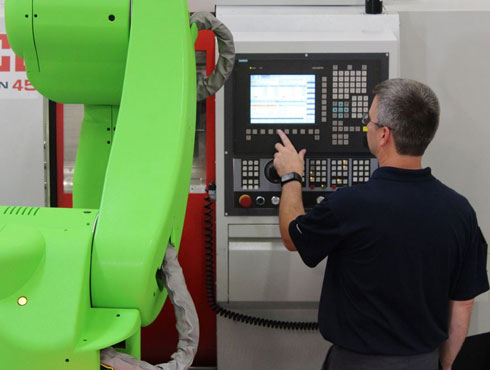 Robotics and Cobotics
HNC's innovation is to build the best integrated robotic solutions using proven industry-standard equipment with existing (used) industrial robots or the latest equipment, technologies and techniques from world leading manufacturers. HNC Integrated Automation combines programming and operation of plant, collaborative and traditional industrial robots and data systems.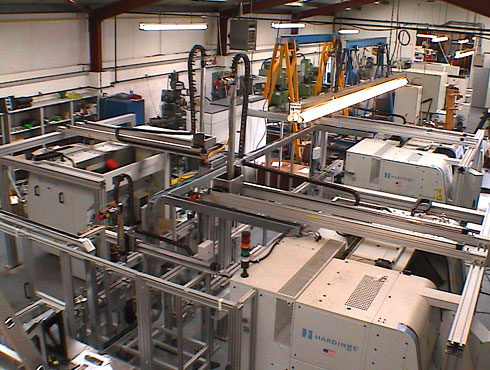 Advanced Automated Manufacturing
HNC's turnkey solution includes setting up of the robots, programming of the trajectories and collaborations, integrating with management and data systems and commissioning of a complete solution. HNC behind-the-scenes engineering works across the entire project lifecycle, from conceptual engineering to installation and commissioning.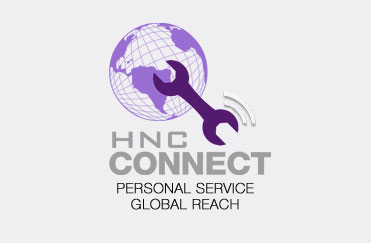 HNC CONNECT
HNC Connect enabled machines link to an HNC engineer from anywhere in the world via a secure network. Unique to HNC, machine functions can be monitored, diagnosed & corrected or updated.
HNC Connect is like having
your own HNC engineer on-site!
HNC ROBOTICS
HNC work across the CNC automation, controls and robotics industry in various sectors such as: automotive, oil & gas, medical, pharmaceutical, FMCG and manufacturing.
HNC's team of engineers work closely with our clients to provide a complete solution which is tailored to the client's budget and requirements.
ROBOTIC & ADVANCED MANUFACTURING:
Research & Development
Project Management
Automation System Design
Diagnostics & Systems Integration
Electrical & Electronics Engineering
Robotics & PLC Engineering
Bespoke Software Applications
High-Level Programming (Coding)
IT Installation
Commissioning and Start-Up
Documentation & Training
After Project Support
Maintenance Support
Factory Automation
Robotic & Automation Systems Integration
Robotics & PLC Engineering
Automation System Design
Bespoke Software & Programming Applications
CNC Servicing & Support